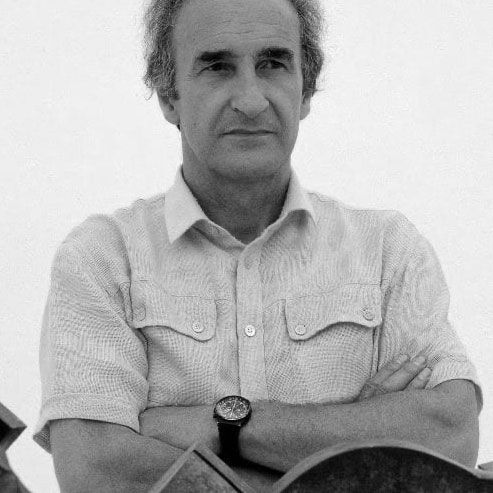 González Prize 2002 – Eduardo Chillida
Eduardo Chillida - 2002/2003
Eduardo Chillida is a Spanish artist, born in 1924 in San Sebastian. Internationally recognized for his sculpture, Chillida also revealed his skill with other media, namely paper, with his ink drawings and prints.
In the 1950s, he distinguishes himself by the originality of his metal sculptures, sometimes of monumental stature. He uses diverse materials, including wood, iron, and granite, as well as concrete, which is more contemporary.
This first discernment of the González prize was the occasion to pay hommage to a renowned Spanish sculptor in the year of his death.