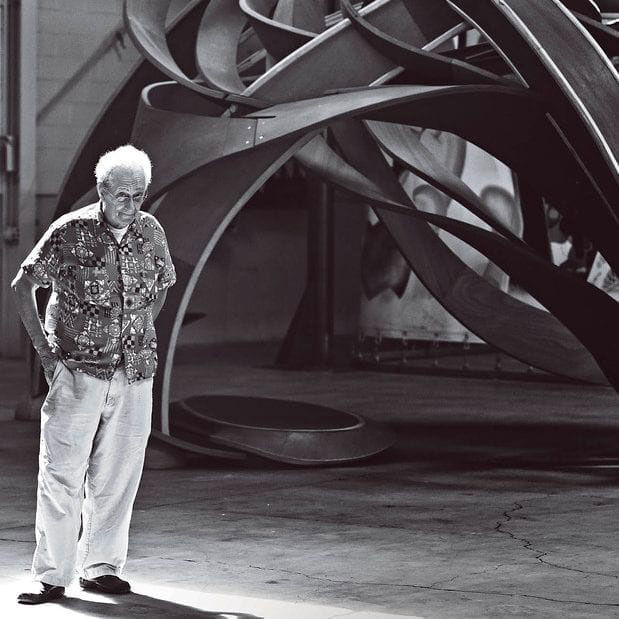 González Prize 2008/2009 – Frank Stella
Frank Stella - 2008/2009
Frank Stella was born on May 12, 1936, in Malden, Massachusetts (United States). He is an American painter considered a precursor of minimalism as well as one of the main representatives of Op Art.
The artist is partial to large scale works, which he carries out in series. He invents "shaped canvases", in which the border coincides with the extremity of the image. Initially dominated by black or white, Stella gradually introduces multi-colored tones into his work. Stella's other media include shaped aluminum and copper.
Starting at the end of the 1970s, Stella creates Baroque compositions in relief, in which he intertwines a multitude of brightly colored cut forms and arabesques.
Since the 1980s, Stella is known for his monumental sculptures in polished or charred steel.