Two works by Roberta González are currently on display at the Musée de Tessé (Le Mans), in the exhibition "Marie Raymond et ses amis".
This exhibition features Marie Raymond, an artist and art critic who was a pioneer of Parisian abstract painting in the postwar years. In spite of her preeminent place in Parisian abstraction in the 1950s, she has been largely forgotten by art history, like so many other female artists. When she is remembered, it is most often for her role as the mother of monochrome painter Yves Klein. This exhibition shines well-deserved light on this pioneering figure by placing her in the context of the artists she frequented, followed as a critic, and supported, Pierre Soulages, Gerard Schneider, Serge Poliakoff, Sophie Warburg (aka Nicolaas Warb), Hans Hartung and Roberta González.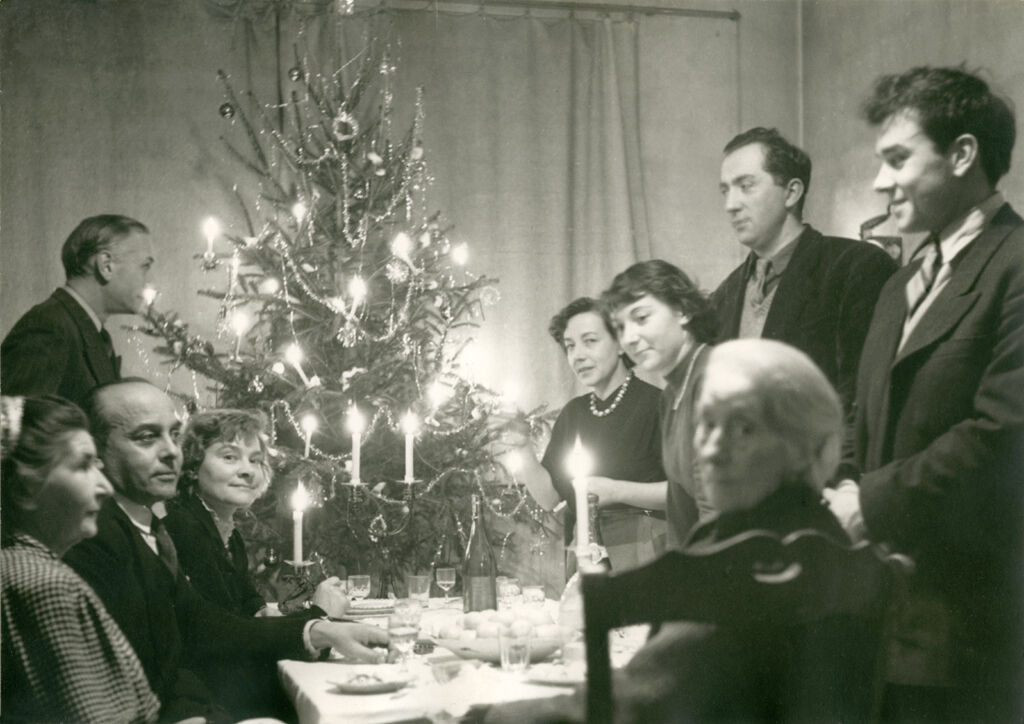 Indeed, Roberta González and her husband, Hans Hartung, were linked to Marie Raymond by aesthetic considerations and also a friendship. They celebrated Christmas together in 1948, with other artist friends, like Fred Klein, Dutch painter and Marie Raymond's husband, Yves Klein, and the Soulages, in the González's home in Arcueil. They most likely frequented the weekly salon held by Marie Raymond every Monday evening for likeminded abstract artists.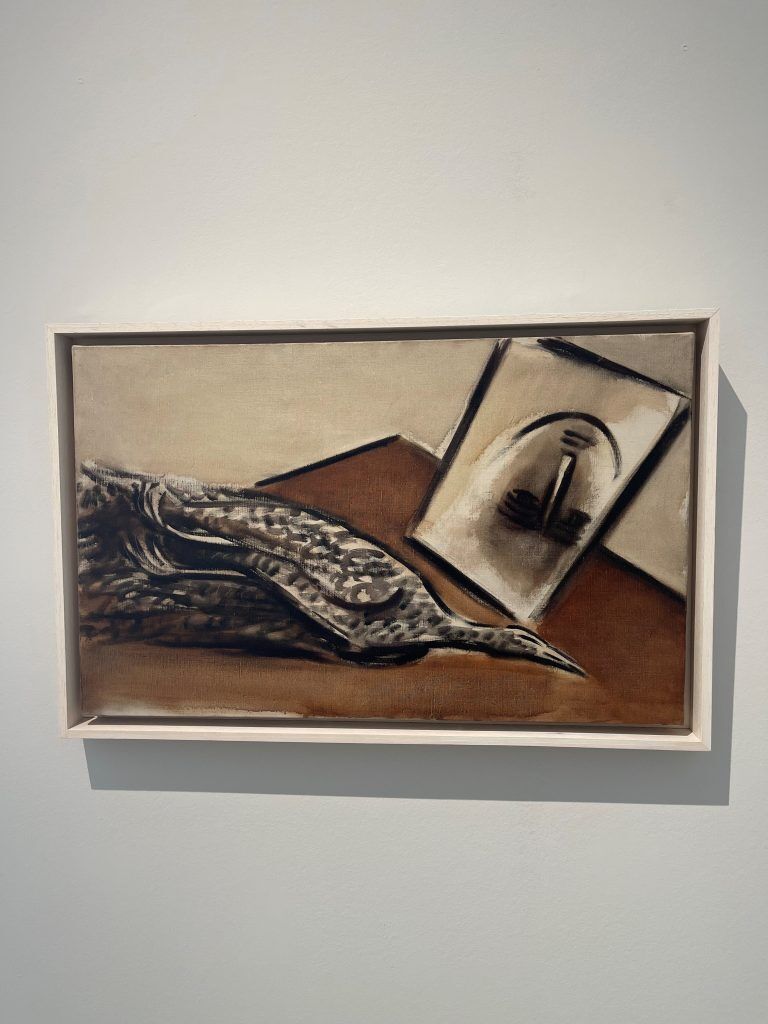 The works by Roberta González presented in the exhibition are figurative, and anchored in observed reality. And yet, Roberta was interested and influenced by the various forms of abstraction en vogue on the Parisian scene, of which her husband, Hartung, was one of the leading figures. Over the course of the 1950s, Roberta González sought to create a personal style that blended abstraction and figuration. This style finds its full expression in the 1960s, in paintings that are dynamic and colorful.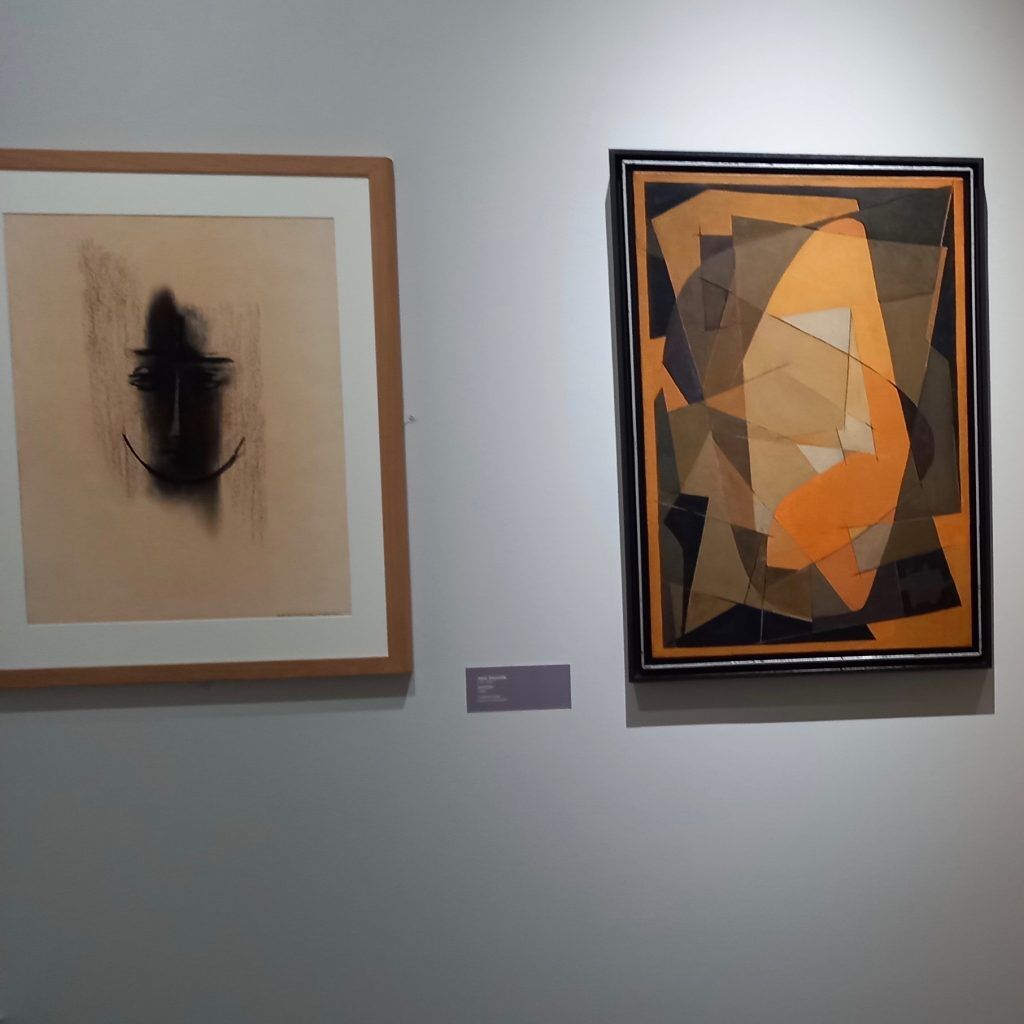 The very early stages of this mature period can be seen in "Visage" (1952). The melancholic female portrait, which was very frequent in Roberta González's work in the late 1940s, has been reduced to the essential: the facial features are covered with a black shadow, applied with vigorous, visible brush strokes; a simple curve outlines the lower part of the face around the chin. The face floats in an undefined space, without any anecdotal elements around it. The work communicates a sort of somber gravity.
This melancholy is a reflection of the female artist who seeks her place on the Parisian art scene. As Roberta writes in her unpublished journal on January 19, 1953: « Marie a peint de fort jolies toiles. C'est un être d'une sensibilité exquise—impressionnable et elle aussi déroutée, déchirée entre sa condition de femme et son état d'artiste. Comme il est difficile d'atteindre à une harmonie intérieure! (Marie has painted very lovely works. She is an exquisitely sensitive being–impressionable and somewhat overwhelmed, torn between her condition as a woman and her artistic vocation. It is so hard to find internal peace!)»
The exhibition "Marie Raymond et ses amis" will be on display at the Musée de Tessé (Le Mans) through September 19, 2021.