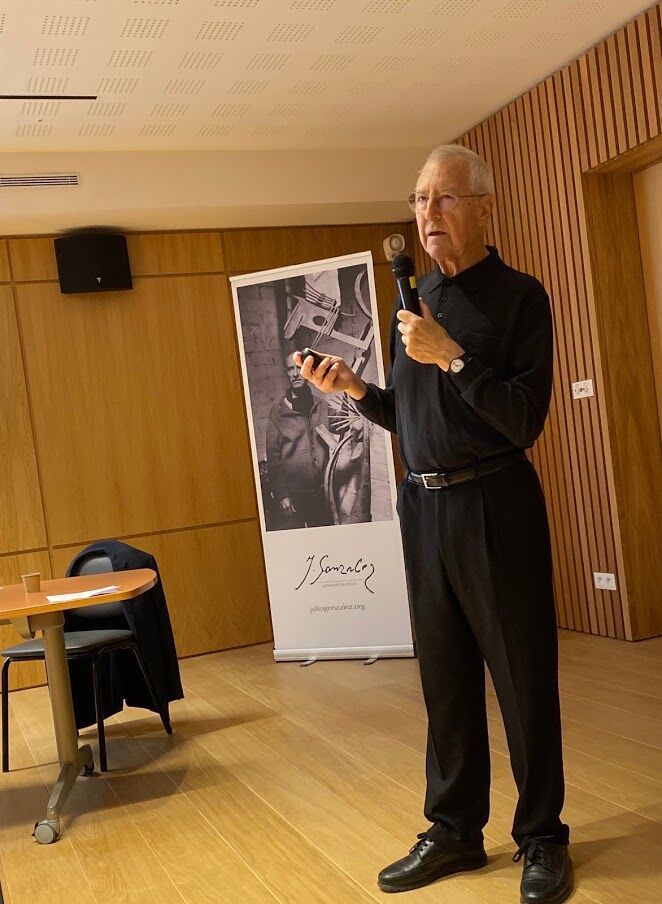 Art history has suffered a great loss with the passing of Tomás Llorens.  This Spanish critic, professor and art historian played a decisive role in the modernization of his country's museum landscape.  He was also a driving force in the study and valorization of the work of Catalan sculptor Julio González.  It is for this reason that Julio González Administration particularly regrets his departure and wishes to pay homage to his incredible legacy. 
The vitality of the contemporary Spanish museum scene owes much to this figure who rose to the occasion in a key transitional moment in the country's history.  As Spain sought to turn the page after the closed-off and repressive years of the dictatorship, the valorization of modern and contemporary art became a priority, as did the recovery of its cultural heritage abroad.  Tomás Llorens played a decisive role in both of these endeavors, as the first director of institutions including the Museo Nacional Centro de Arte Reina Sofia, the Museo Thyssen Bornemisza, and most importantly to us, Instituto Valencià d'Art Modern (IVAM) Centre Julio González.
It is thanks to Tomás Llorens's initiative that this Valencian museum opens in 1989, and becomes the premier conservation site of the cultural legacy of Julio, Roberta and Joan González. Tomás Llorens orchestrates this prestigious donation of hundreds or works, and thousands of archives, from this Spanish family who made its career in Paris. The opening of the IVAM Centre Julio González constitutes a fundamental step in the recognition of the Catalan sculptor in his own country and beyond.
Tomás Llorens's implication in the amplification of Gonzalez's legacy extends beyond the foundation of a museum bearing his name.  He also made great contributions to the study of his work, as well as that of his family, as curator of innovative exhibitions, and above all, as the author of Julio González's new catalogue raisonné.  This momentous task assembles all of González's artistic creation, and constitutes a major contribution to the understanding of his work.
We would like to pay tribute to Tomás Llorens, a grand figure in art history, who was also our friend.
Philippe Grimminger (Julio González Administration).