Julio and Roberta González are represented in the Pompidou Center Malaga's temporary exhibition which retraces a century of Spanish art, from Joan Miró to Miquel Barceló. This exposition shows the crucial place occupied by Spanish artists in the development of avant-garde artistic movements throughout the 20th century, from cubism and surrealism to abstraction, and how contemporary artists like Barceló, Cristina Iglesias and La Ribot pursue these innovative practices today.
The exhibition makes Julio González's essential place among the pioneers of Spanish modernity clear. He is represented with eight works: five sculptures and three paintings. Among his sculptures on display are Don Quichotte (1930), La chevelure (1934) and Le Rêve, Le Baiser (1934), works which testify to his revolutionary technique of « drawing in space » with iron, and integrating the void as an integral part of the artwork. This becomes possible after he applies an industrial welding technique to his sculpture for the first time.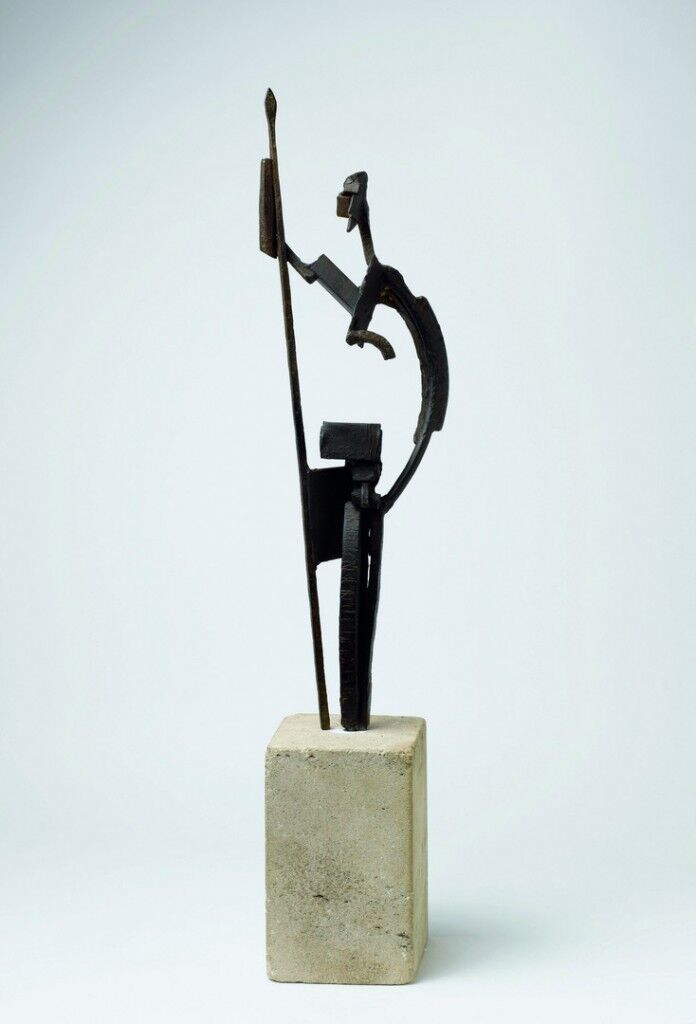 Beyond the technical and stylistic innovations apparent in González's work, his sculptures La Petite faucille (1937) and Petite Montserrat effrayée (1942) reflect his antifascist engagement from the beginning of the Spanish Civil War and through his death during the Second World War, which he demonstrates in a variety of styles and supports. For example, the three paintings by González on display also date to this troubled period: Vierge de douleur (1940), Nu de dos (1940-42) and Portrait de Marie-Thérèse (1941-42).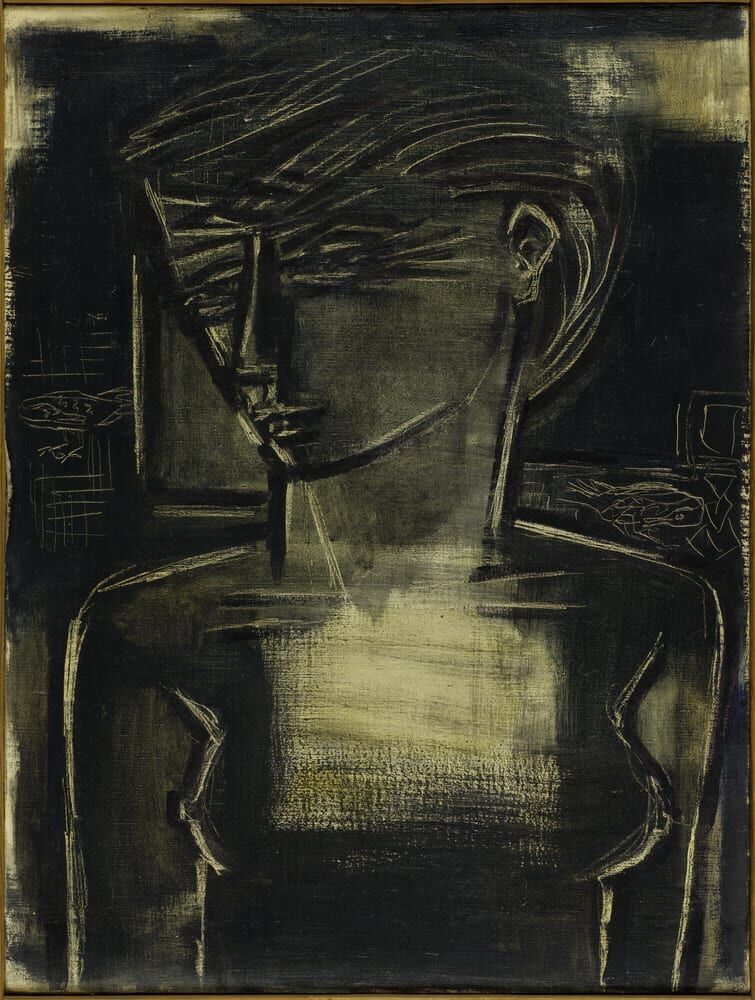 These works by Julio González are accompanied by a painting by his daughter, Roberta González, an artist herself. Her painting displayed in Málaga, Nu mélancolique (1950), is typical of her postwar style. As she grapples with the trials of the war years, including her beloved father's untimely death, her favorite subject are melancholic, nostalgic women, created with a limited number of dark tones, as we see here. This painting was purchased by the French state in 1952, and is one of six of Roberta González's works housed at the Pompidou Center, along with Visage au soleil gris violacé (1952), from the same period. This pastel and charcoal drawing is emblematic of the same postwar melancholic style seen in the painting displayed in Málaga.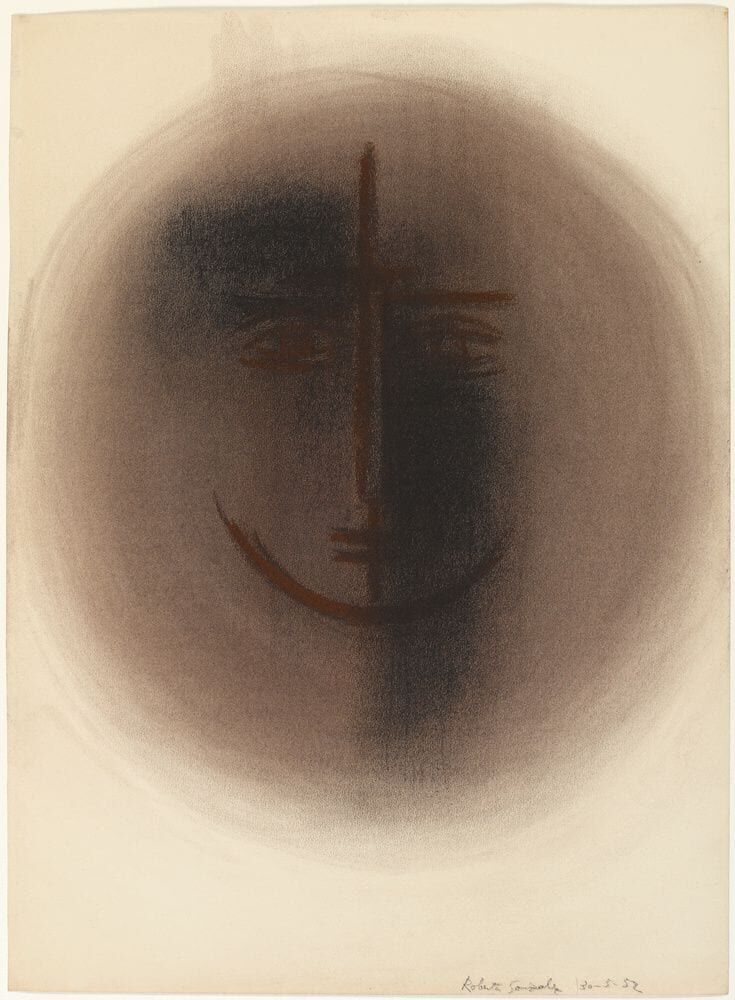 Her melancholic postwar paintings and drawings are an important step on Roberta González's path to building her own personal artistic style, which allows her mature painting to take flight in the 1960s.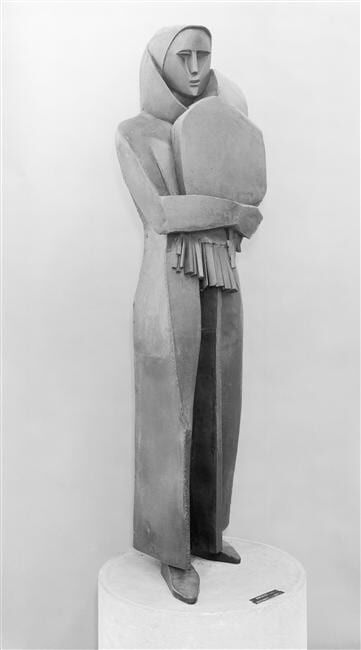 Among the other works by Roberta González housed in the Pompidou Center's collection, we can find Mother and child, the only sculpture attributed to the artist, created with the help of her father. This work was also purchased by the French state after its presentation at the exhibition "L'art espagnol contemporain" ("Spanish Contemporary Art"), held at the musée du Jeu de Paume in Paris in 1936.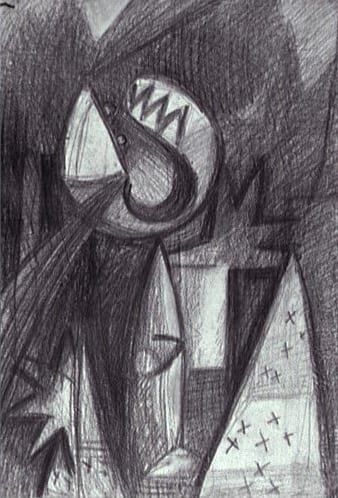 These three works date to the years of the Second World War, and reflect the anguish and distress experienced by Roberta and her family during this trying time.
These six works by Roberta are joined by hundreds of works by Julio González housed in the Pompidou Center's collection, thanks in large part to the generous donations made by Roberta González to the institution starting the the 1950s, as part of her tireless work to promote her late father's legacy.
The Pompidou Center Málaga is currently closed due to the COVID-19 pandemic, but the exhibition will scheduled to remain on view through February 6, 2022.