Roberta González (1909-1976), Julio González's only daughter, was a painter and draftswoman.  After a training and early period strongly influenced by her father's work,  Roberta González begins to liberate and affirm herself in the postwar period.  Between the 1950s and the 1970s, her work undergoes a remarquable transformation.  Though her postwar paintings are quite dark and melancholic, starting in the late 1960s, color takes flight.
Deeply affected by the hardships of the war years and by her father's unexpected death in 1942, her postwar work is filled with pensive and melancholic women, rendered in dark colors, like Jeune fille angoissée (Young girl in anguish, 1947).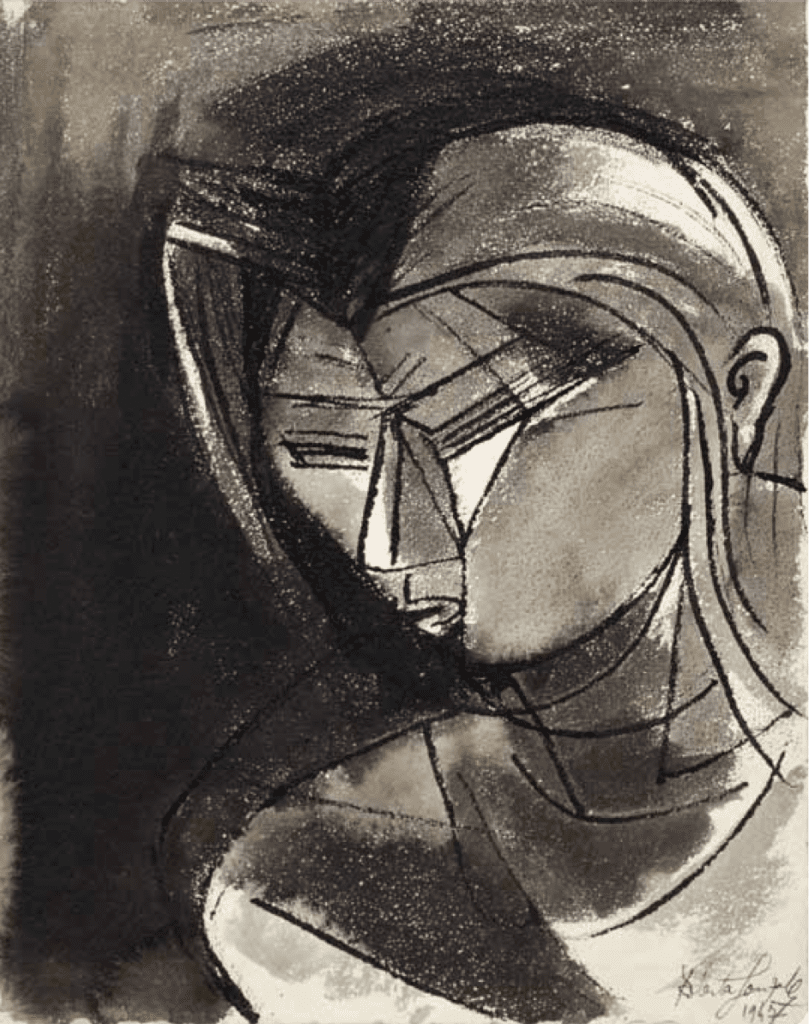 The, she embarks on inventing her own plastic vocabulary, which is an essential component of her mature style. Sans titre (1952), composed of figurative signs (birds, female nudes, eyes, masks) and abstract geometric forms, floating in an undefined space, is an example. The monochrome palette is typical of her work during these years, as other works like Soleil de minuit (Midnight Sun, 1952) confirm.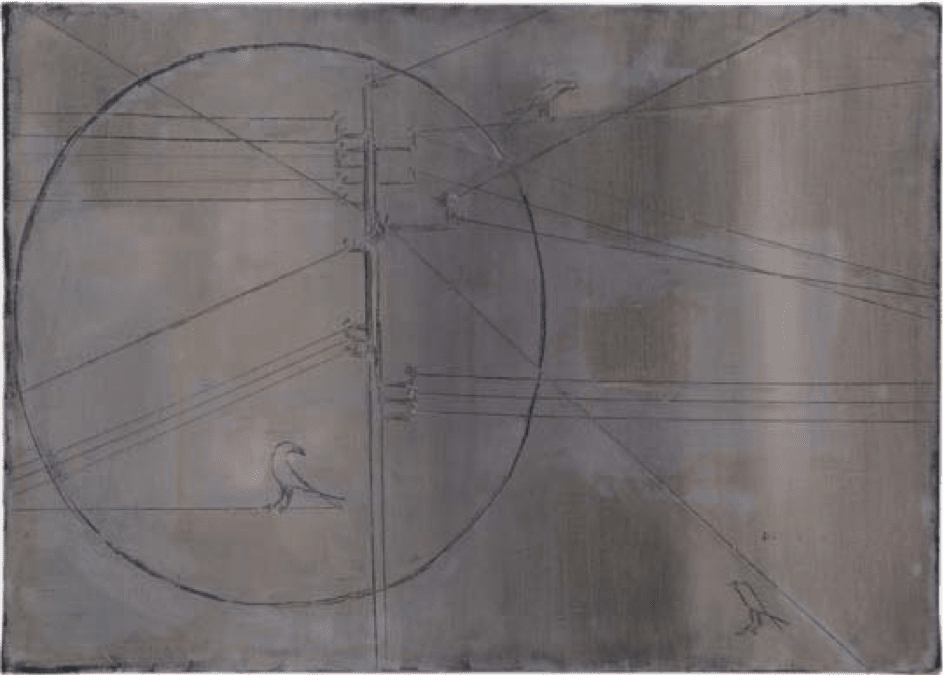 She records her state of mind regarding her pictorial experiments in her unpublished diary. She often brings up her quest for color. She writes on August 24, 1953: "My paintings are dark, monochromatic, and yet I'm so thirsty for color!" (Mes toiles sont sombres, monochromes, et cependant combien j'ai soif de couleurs ! ). Several months earlier (March 2, 1953), she had already mentioned her desire for "explosive lines" (de lignes explosives), and wondered "where all of the cries of joy had gone" (Où s'en sont allés tous ces cris de joie ?).
It takes her another fifteen years, but by the end of the 1960s, she will finally succeed. Her late works are multi-hued and cheerful. They are populated by masks, profiles, suns and birds, placed within an undefined space, which pulsates with bright colors.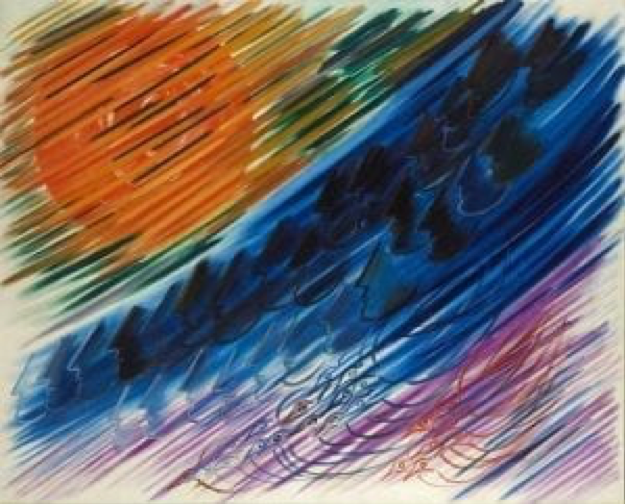 Birds are frequent subjects in Roberta González's paintings and drawings; as her career progresses, they tend to be symbols of joy.  It is hardly surprising that color takes flight in her work thanks to birds, considering the fact that Roberta was an avid animal lover, and defender of animal rights.  She even claimed to prefer animals to humans at times!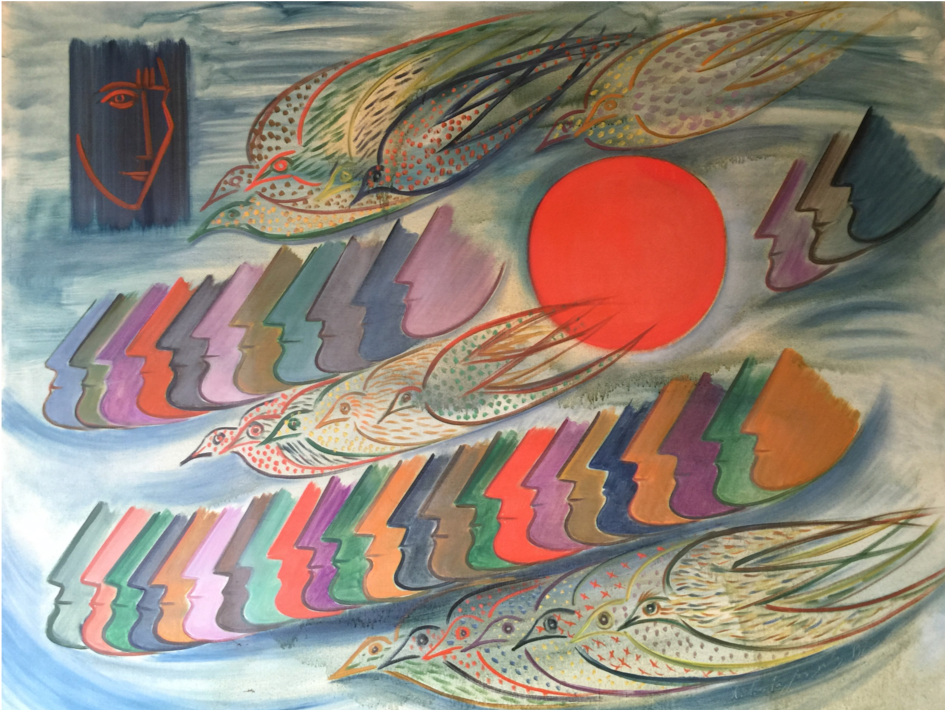 Her mature paintings, full of color and energy, give off a sense of positive energy. Roberta Gonzalez, known for her sense of humor and sparkling personality, finally finds the "cries of joy" that she had been searching for towards the end of her career.