In addition to his paintings and sculptures currently on display at the Centre Pompidou Málaga, residents and visitors of this Andalusian town can also admire eleven works by Julio González in the Carmen Thyssen Museum's current exhibition "Masks. Metamorphosis of Modern Identity " (July 28, 2020 to January 10, 2021). With eleven works displayed, Julio González is the artist that is best represented in the exhibition.
This exhibition explores the role of the mask as a transformative element in the representation of the human figure, and specifically the face, in modern art.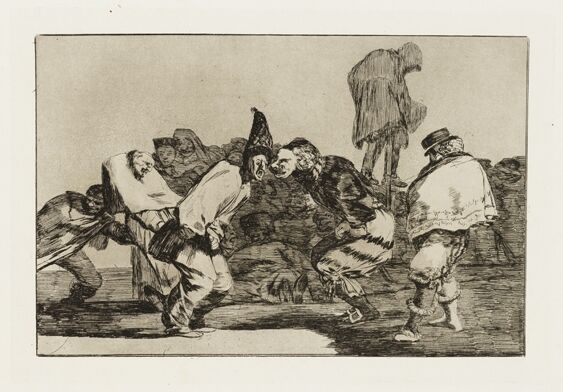 It retraces how the mask, an accessory conceived to disguise and conceal, long associated with death and the grotesque, for example in Disparate de Carnaval by Goya (1815-1819), becomes a catalyst for avant-gardist experimentation and discovery from the beginning of the 20th century.
This is largely thanks to the influence of masks from non-European cultures, namely African and Oceanic. Their "discovery" by Europeans in the early 20th century assists artists in breaking free from the constraints of mimetic representation, in favor of a simplification and a geometrization of forms of the face which gains in expressivity.
Like his friend and compatriot Pablo Picasso, Julio González's art reflects the central and transformative role of the mask.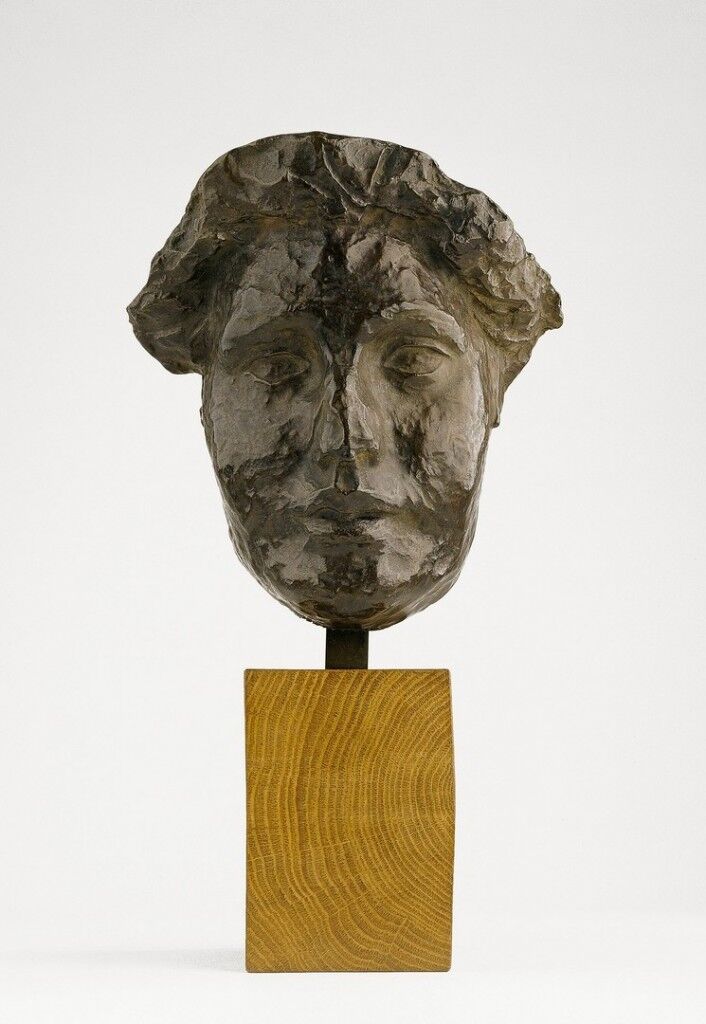 The motif of the mask is present in González's work from the 1910s. At this time, in addition to his painting, which González considered his primary focus, he created small sculptures, including masks in plaster or metal using the "repoussé" technique. González practiced a naturalistic style at this time, as shown by Masque Inquiet (1913), a work originally modelled in plaster, and later cast in bronze.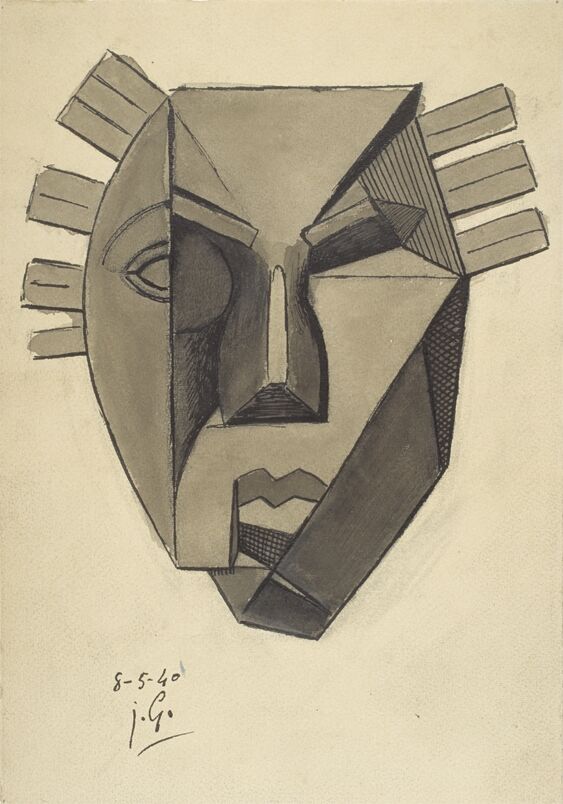 However, from the end of the 1920s, when González finally abandoned painting in favor of sculpture, and adopts an avant-gardiste style, his masks clearly show the influence of African and Oceanic cultures. This is evident in González's works displayed in Málaga, for example, Masque austère, a drawing from 1940. The frontal, schematic face is both hieratic and very expressive.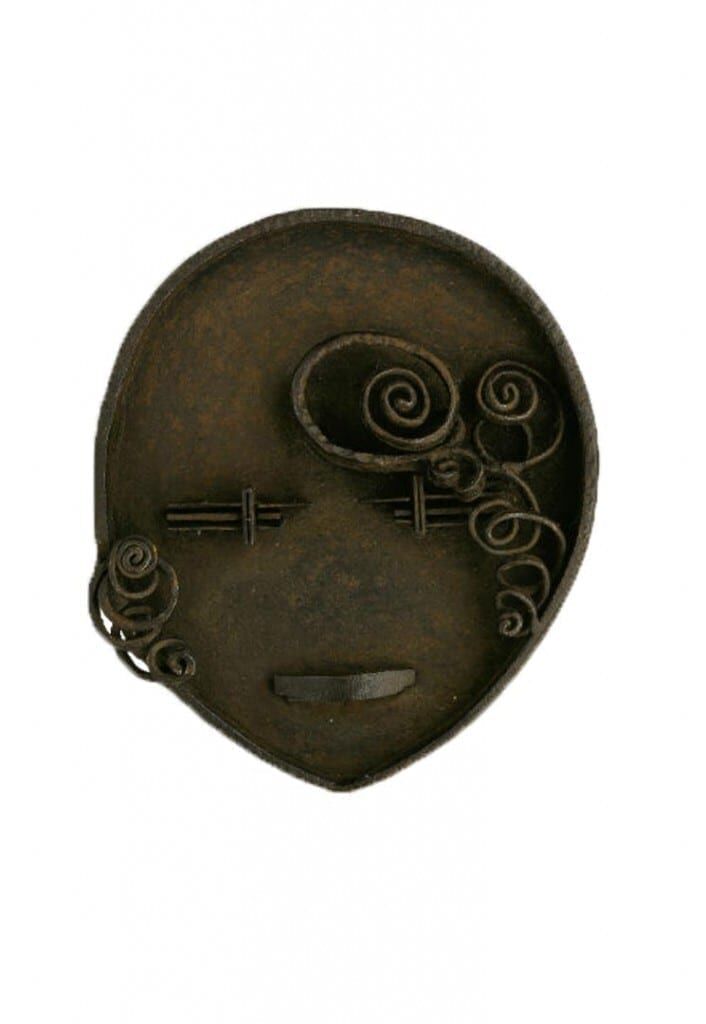 The motif of the mask constitutes a formidable terrain for experimentation and expression in González's mature sculpture. His works, highly diverse from a formal perspective, are imbued alternately with humor, fantasy, tenderness or even the tragedy of war.
The exhibition "Masks. Metamorphosis of Modern Identity" is on view at the Carmen Thyssen Museum in Málaga through January 10, 2021.