Roberta González will be the keynote figure for the 2022 edition of the « Journées du Matrimoine ». This annual cultural event, which takes place at the same time as the « Journées du Patrimoine », devoted to celebrating French cultural heritage, aims to highlight the specific contribution of female creators.

 
In conjunction with this event, the exhibition "Roberta González : l'art de voler de ses propres ailes", will take place at the galerie Espace des Femmes (35 rue Jacob, Paris 6e) from September 8-30, 2022. This exhibition will retrace how her artistic career takes flight as she cultivates her personal, independent style.  The works chosen center around female figures and birds, two of her favored motifs.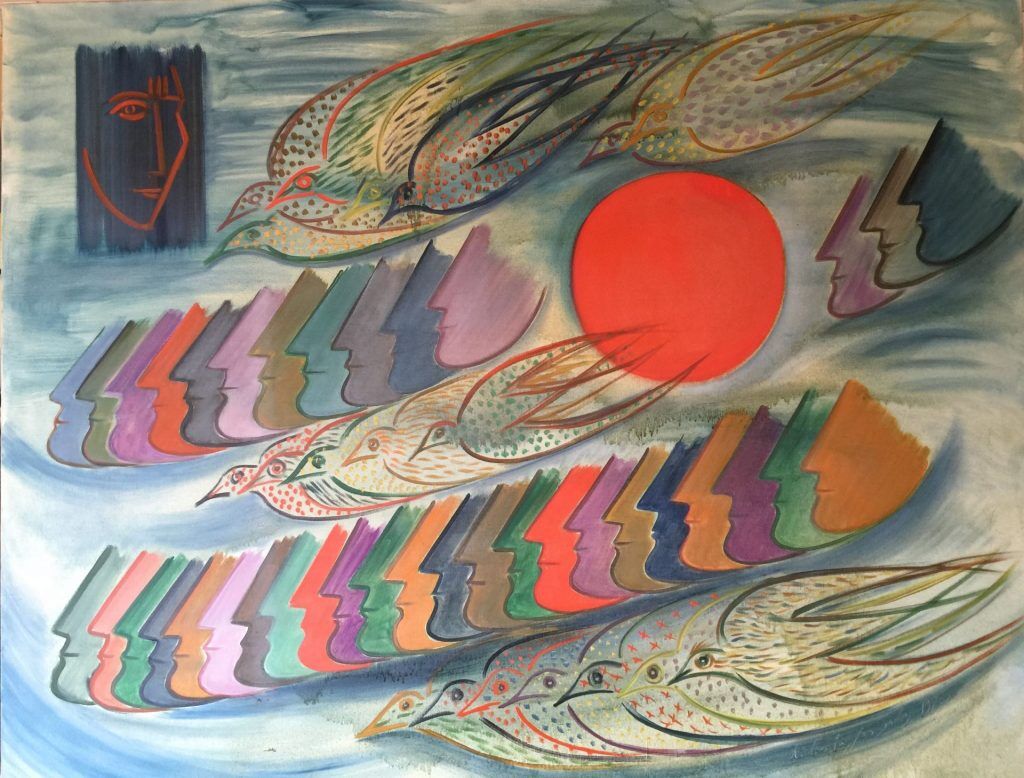 The 2022 edition of the Journées du Matrimoine will be held on September 17 and 18
th
.  On this occasion, a theatrical visit of the exhibition will take place featuring the exhibition curator and an actress.  This visit, featuring excerpts from the artist's unpublished personal diary, aims to give voice to the artist concerning her struggles and triumphs as a female artist on the Postwar Parisian art scene.
For more information, consult the event program.