Julio González is represented in "La emoción del espacio", an exhibition on display at the Niemeyer International Cultural Center from October 9, 2020 to June 13, 2021. In this presentation, a choice selection of works from the Azcona collection are sublimated in an exceptional architectural setting.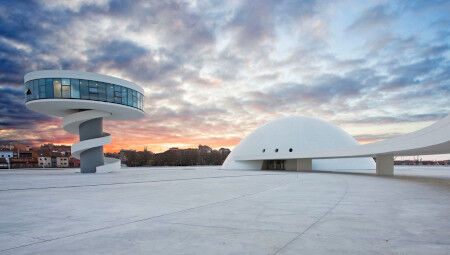 This panorama of artwork retraces the history of contemporary sculpture. Artists represented range from early 20th century pioneers of modernity, like Pablo Gargallo, to contemporary artists that continue to challenge the limits of artistic creation, like Susana Solano. Julio González's unique contribution to contemporary sculpture is represented through two works : Tête dite « L'Apôtre » (Head called "The Apostle", 1933-1934) et Main debout (Raised hand, 1937). While both are emblematic of the sculptor's inventivity, specifically regarding the representation of human forms, each sculpture conveys a distinct sentiment.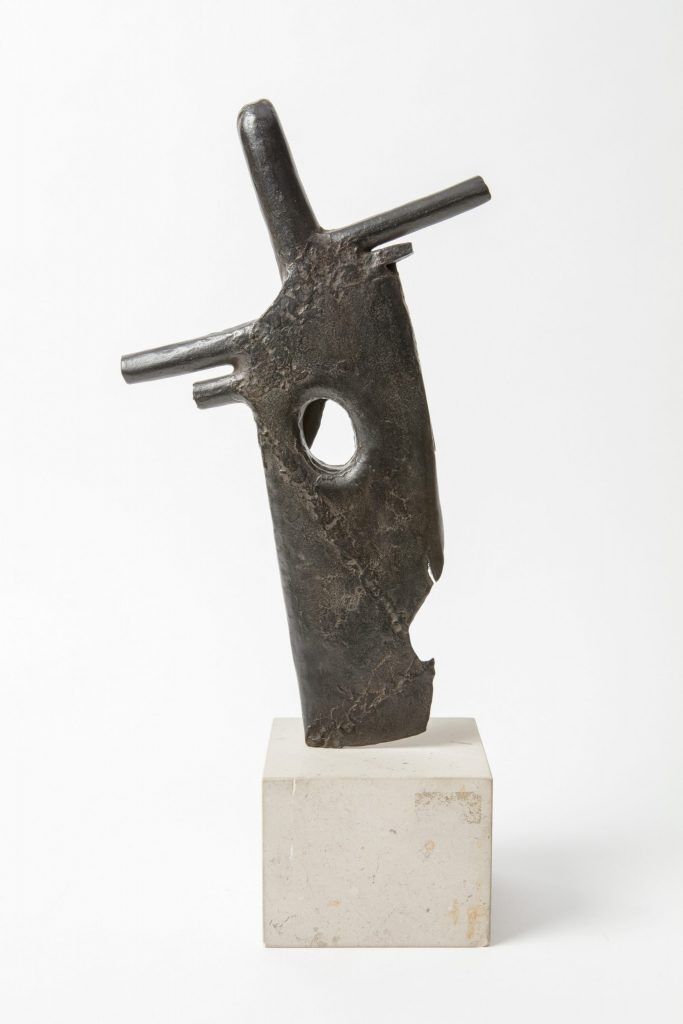 « Tête dite 'L'Apôtre' » (1933-1934) is a simple sculpture formed by wire and a piece of sculpted wood. From these basic elements, the form of a man emerges: the wire outlines the contours of his head, and the wood represents his facial features, including teeth, a moustache, a mouth and a beard. The wire also evokes a halo, explaining the reference in the title to the saintly aspect of the figure.
In contrast to this somewhat fantastical and playful work, Main debout conveys a much different tone. It is a vertical representation of a forearm and hand with vigorously outstretched fingers. The forms, forged and soldered in iron, have been abstracted using González's signature artistic vocabulary. This stylization, as well as the work's rugged contours, accentuate the the raw spirit of resistance incarnated in the work. Created in 1937, during the Spanish Civil War, Main debout manifests the artist's solidarity with his compatriots' fight for democracy.
Figurative or abstract, multi-colored or monochrome, modeled, forged or assembled, the common denominator of the sculptures housed in the Azcona collection is their unique capacity to spark emotion in the spectator.
« La emoción del espacio » is on display at the Oscar Niemeyer International Cultural Center through June 13, 2021.